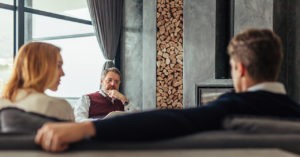 John Hamby provides counseling services to adult individuals and couples who are seeking guidance with respect to problems in living and difficulties in personal relationships. His approach as a facilitator of positive change is pragmatic and direct, drawing on a rich and varied background of professional training, his own life experience, as well as the "cumulative wisdom of human experience."
He is interactive and engaging with clients, viewing them as "partners in the process of identifying positive change." He sees himself as "being alongside" and "collegial" with his clients, engaged in dialogue that is often more prospective than retrospective. John was a collegiate tennis player and may, on occasion, function in the therapy room as a "coach" when that seems appropriate to do. He believes that making a "game plan" to deal with adversity in one's life is often a useful conversation. Also, as a Presbyterian minister, he is very comfortable accessing and utilizing the spiritual resources that clients bring with them to the therapeutic experience. 
John has a breadth and depth of formal academic education and clinical training. After graduating from Trinity University in San Antonio, he earned both a Masters and a Doctoral Degree from Austin Presbyterian Theological Seminary in Austin. He completed his clinical training at the Texas Research Institute of Mental Sciences and the Center Pavilion Hospital in Houston. He served as the Clinical Director of the Ecumenical Center for Religion and Health in San Antonio for 14 years. In 1990, he joined the Southwest Neuropsychiatric Association in private practice. During this 16 year affiliation he founded Hamby Associates with his wife, Lynn.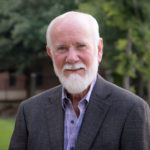 New counseling client inquiries or requests for appointments may be made by contacting j[email protected]